Realme yesterday announced it would introduce the Narzo N55 on April 12 as the "Next-Gen Fast Charging Leader," but didn't reveal how fast it will charge. Thanks to Amazon.in, we now know the Realme Narzo N55 will support 33W SuperVOOC charging.
The online retailer also revealed that the Realme Narzo N55 would charge up to 50% in 29 minutes, but we don't know how long it will take for a full charge. What's also unknown is its battery capacity.
Realme already gave us a glimpse of the Narzo N55 yesterday as it shared a teaser image showing the smartphone in Prime Blue color, sporting two cameras on the rear and a side-mounted fingerprint scanner on the phone's right-side frame.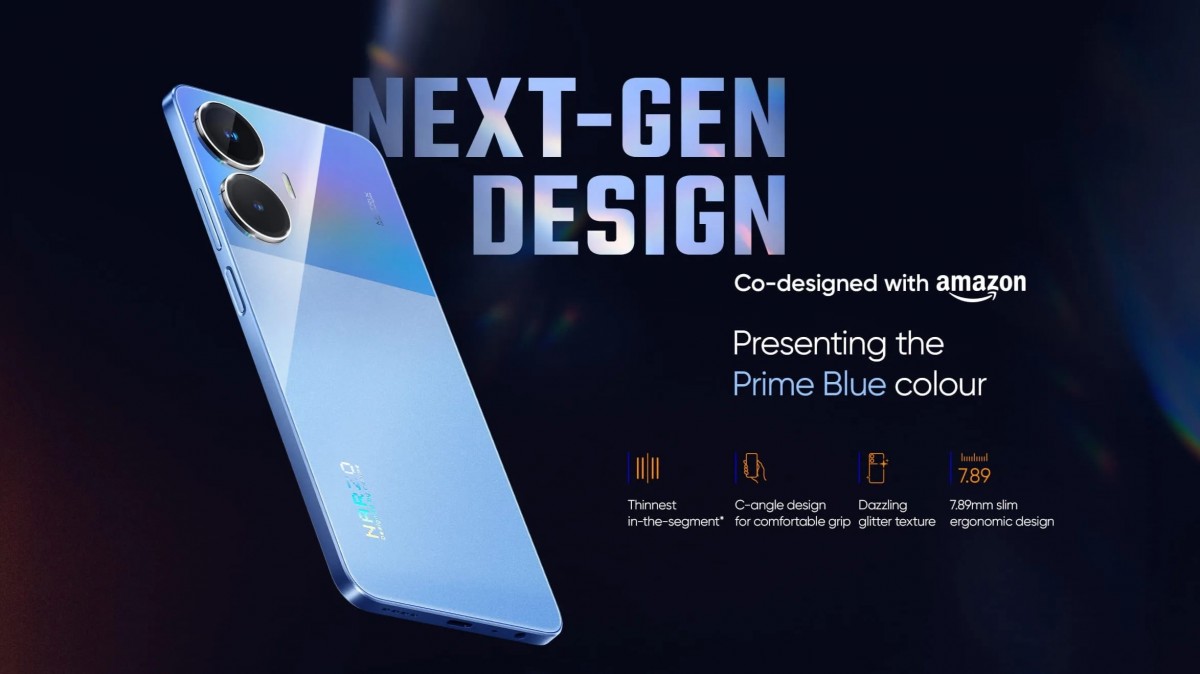 Today, Realme revealed the black-color model of the Narzo N55, but its marketing name is unknown.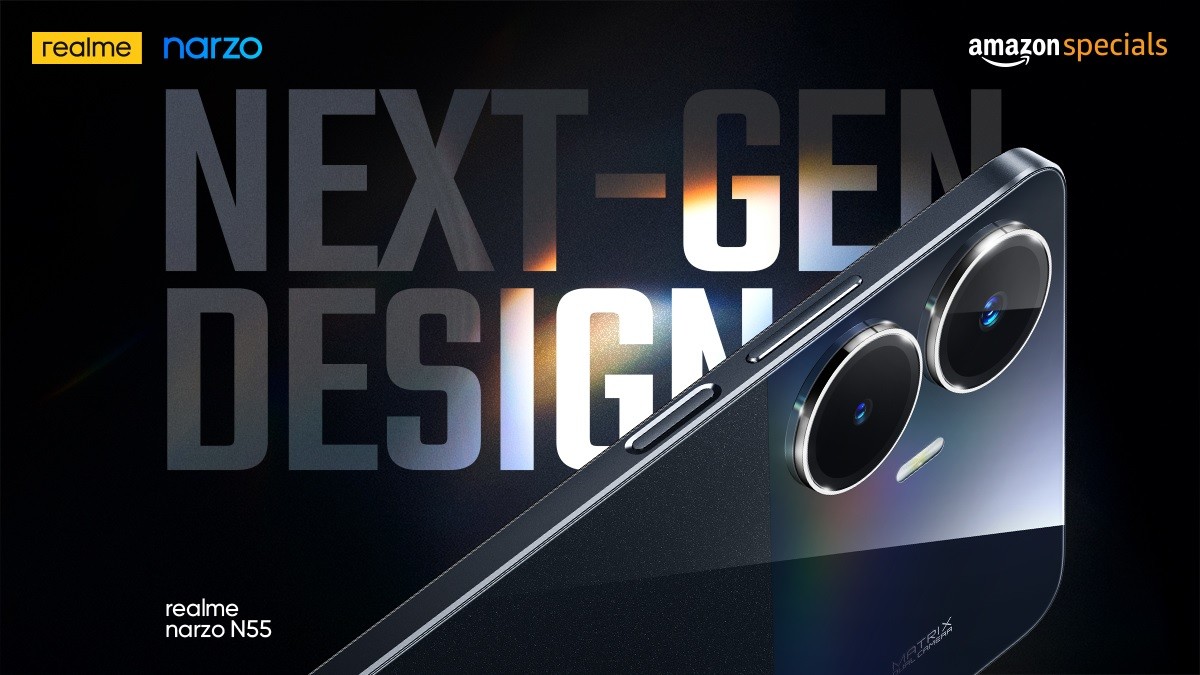 We are still a few days from the launch event, so expect Realme to reveal more details of the Narzo N55 to build hype around it.