Google's VPN service has only been available to those who have one of the higher Google One tiers up until this point, but that's changing.
All Google One plans include the VPN going forward, although the rollout is ongoing and may take a few weeks to conclude. The service works for Google One members in Austria, Australia, Belgium, Canada, Denmark, Finland, France, Germany, Iceland, Italy, Japan, Mexico, the Netherlands, Norway, South Korea, Spain, Sweden, Switzerland, Taiwan, the UK, and the US. Why only these countries? We can't tell you, unfortunately.
Anyway, the good news is you'll be able to use the VPN on Android, iOS, Windows, and Mac devices, and can share it with up to five others if they're on your Google One plan.
Additionally, for US-based Google One users there's a new dark web report. This helps you scan the dark web for instances of your personal information, which may have been revealed through various online security breaches. Online identity fraud due to information stolen like this is an increasing problem which, Google says, affects "millions of people" every year.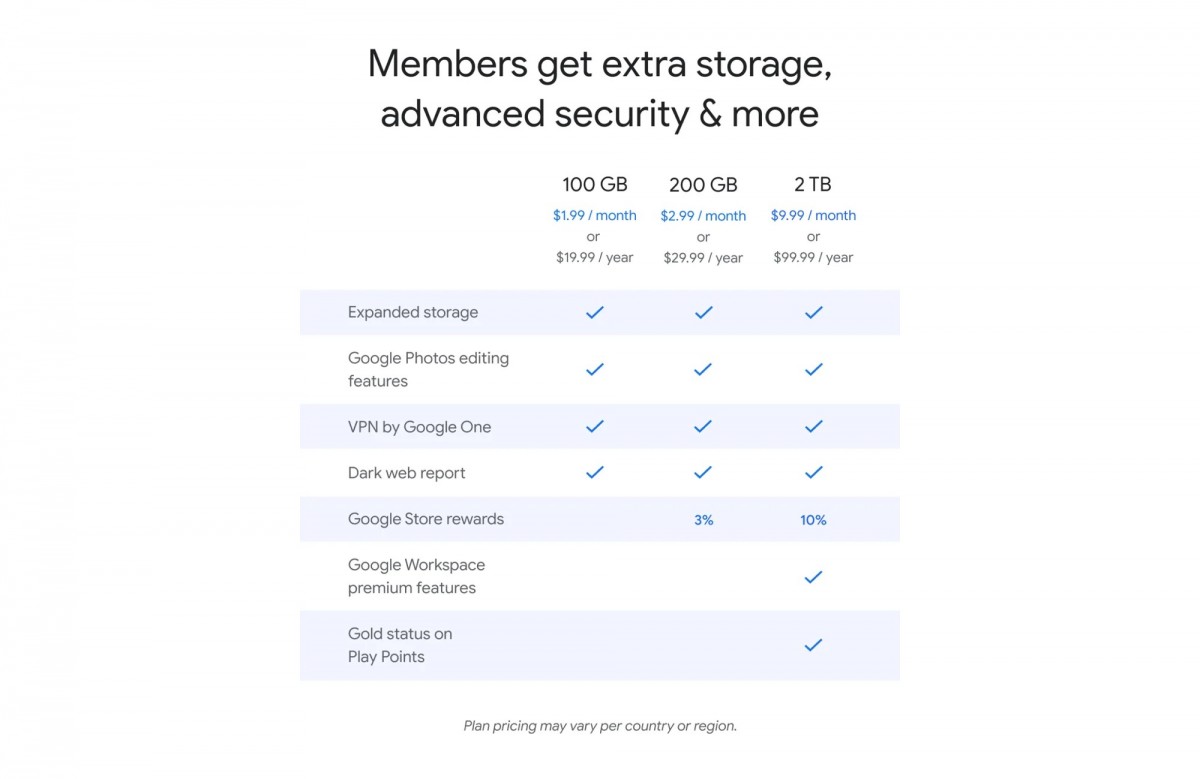 The new service will notify you when it finds any of your personal info on the dark web. The way it works is that you first need to provide and select the information you'd like it to keep an eye on, and then it does just that. If it finds anything, you'll also get some guidance on how you might protect that info. The example Google gives here is that if it finds your Social Security number, it will suggest you report it as stolen to the government or take steps to protect your credit.
Dark web report will start rolling out "over the next few weeks" to members across all Google One plans in the US.